If you're living in the capital cycle of yearly moves when the rent gets hiked, it's easy to lose the motivation to jazz your space up.
But treading the delicate line between making your rented home habitable and keeping the landlord happy can be tricky. Upcycling is a great way to inject personality into your home, without making any lasting changes.
We asked TV presenter and author of Upcycling, Max McMurdo, for his pro tips. "Upcycling is an ideal way to transform [your rented home]," Max he tells us. "Not only are you giving a new lease of life to otherwise forgotten objects or pieces of furniture, but it's cost effective and great fun."
***
1. Leaning ladder shelves
The use of leaning ladder as shelving is become increasingly popular, and is a quick and simple way to have a unique shelving unit with minimal disruption to your home,' Max explains.
If your ladder is wood you may want to top it up with a coat of varnish or paint it to fit in with your colour scheme. However, metal ladders also look good too and add an on-trend monochromatic, industrial feel to a room which can be offset with plants and flowers placed on the rungs.
2. Paint pots
Find some old terracotta pots and paint bright, bold, geometric patterns to add a splash of colour – you can get really creative with colours & patterns. There are some great paints out there specifically designed for use on outdoor products, such as this Al Fresco range from Frenchic,' Max advises.
There are plenty of stencils to be picked up in art shops if you don't trust yourself freestyle but haphazard pottery is a real trend and will add colour and personality to your rooms.
Photo: Pexels

3. Decoupage lamp shades

You can go as quirky or as colourful as you like with this one. Simply grab an old lamp shade and then cut out pictures from magazines, newspapers or even from family photo albums (perhaps make copies first) and glue them on. Once dried, add varnish. The pictures will cast different shapes and shadows across the room when the light is on, so you can create whatever atmosphere you want.

Alternatively, you could decoupage an old vase and add in fairy lights to create a smaller, less intrusive version within the room.
Photo: Pexels
4. Shopping basket storage

Along the same industrial theme as the metal ladder shelves earlier, Max recommends using old shopping baskets to create cage storage. 'You can even use trolleys if you're feeling particularly adventurous,' he adds.
'It's not everyone's cup of tea, but they can create quite an urban feel to your home.'
The baskets can either be stacked on top of each other, hung together from the ceiling on rope or simply placed around the house and a quick lick of paint will soften the industrial feel.
Photo: Pexels

5. Refresh your tomato tins

If you're a big gherkin fan, pet owner or just generally find your cupboards stocked with tinned foods, you'll no doubt find yourself left with various empty tins.

These can be painted and then mounted on the wall as storage or propped upright on the kitchen surfaces or dining table to store cutlery, napkins or miscellaneous bits and pieces. You could even label them and line them up on the counter to store coffee, tea bags and sugar in.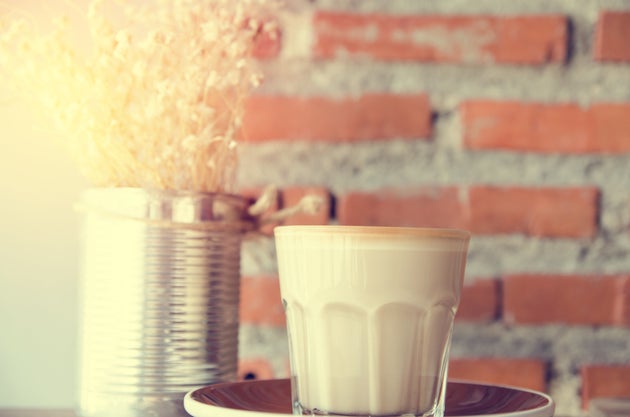 See Also:
This Package-Free Store Is The Future Of Shopping
9 Sustainable Life Tweaks You Can Start Doing Today
Rosie Birkett's Guide To Getting Your Organic On